Wood Fired PIZZA IN A VAN
Ordering Online - How it Works...
Please Check Out Our Opening Times in Whistle Stop Car Park
(Pre-orders taken from 10am)
Thursday: 17:00 – 20:00
Friday: 17:00 – 20:00
Saturday: 17:00 – 20:00

Select your Pizza/Pizzas and any Side choice's
(Remember that you can add your extra favourite toppings if you select the the pizza images)
At Checkout, select your preferred collection time
Please Note: Your collection time & order details will be specified on your email receipt
Please call us if you want to order more than 8 Pizza's or Sides

(We don't currently accept Applepay but we are looking into it)
Hand stretched 10" Wood Fired Pizzas
We have a limited number of Weekly Special's so get in quick if you fancy one.
(If you are unable to order the Weekly Special, it's because we've sadly run out)
Homemade garlic mayo
£1.50
Homemade garlic mayo dipping pots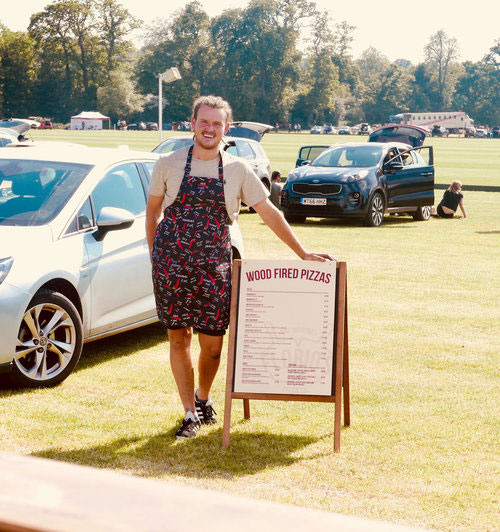 "From my early childhood,  I used to watch my Grandad Riccardo Florio and my uncle Nick cooking authentic Italian dishes and sometimes they would let me join in.  Their passion ignited my passion.
I just love cooking. Even when I travelled to Australia and South East Asia, I learnt incredible ways to create tasty dishes along the way."
I am bringing my wood fired pizzas to Hampshire and the surrounding areas for you to experience the taste of Italy, with additional creations of mine to tantalise your taste buds. Just close your eyes and be transported to Italy the home of the pizza."
— Connor Justice – Owner